---
Customer Reviews
10/28/2021
I recommend this product
this saber is awesome. there probably isn't a better deal on any saber out there in the universe. awesome seller. can't wait to order one for the wife.
E***m

US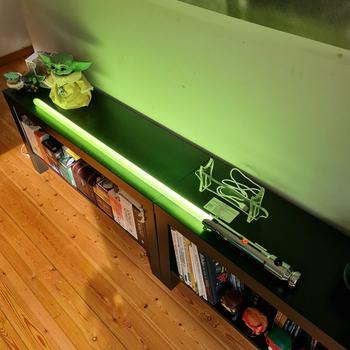 07/28/2021
Best saber out of my humble collection
This blew me away comparing it to the other sabers i have from other companies by far the best and most detailed saber i cant even put in words how much i like this product will definitely consider buying another one !
Jim S.

Netherlands
06/28/2021
I recommend this product
The Saber is great, it feels very well built. The smooth swimg option is mandatory, gives you a much more realistic feeling; The sound quality is very good. DHL brought it to my house in 8 days (only seller took 1 week to ship the product)
C***a

US
05/07/2021
I recommend this product
hilt feels great. eveything works, comes with a battery. the neopixel version is very nice built fairly well and for that I will be buying again
J***s

US
This section doesn't currently include any content. Add content to this section using the sidebar.