---
Customer Reviews
08/14/2021
Great lightsaber
The lightsaber is beautiful, has so many options and the staff help me a lot when I had a questions so I'm very grateful for that. The only thing I don't like is that the top of the lightsaber is not an unique piece, so when you turn it on, you can see a line on the top of it.
Elena B.

Spain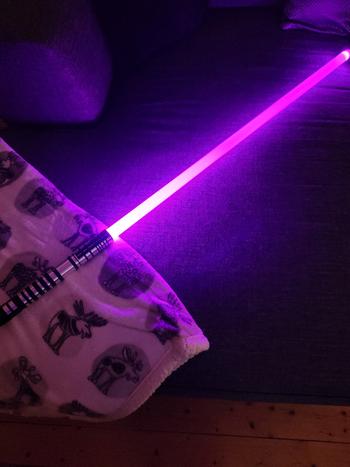 03/25/2021
My first saber
The quality is Great and I recomend it for a first lightsaber. ❤❤
Damien

Sweden
04/23/2020
Everything is super, the purchase is pretty, everything works, delivery, I recommend
09/23/2021
Super lightsaber!
Very nice saber! At first the send a wrong blade but after just one email they send the correct one in just a view day's! Not only the lightsaber is nice, Artsabers is an nice company as well!
08/24/2021
Excellent quality
The item is exactly as shown in the pictures and the videos. It's strong, not that heavy, and has amazing bright light. I recommend this to anyone who wants a cheap neopixel blade!
Thijmen v.

Netherlands
This section doesn't currently include any content. Add content to this section using the sidebar.