---
Customer Reviews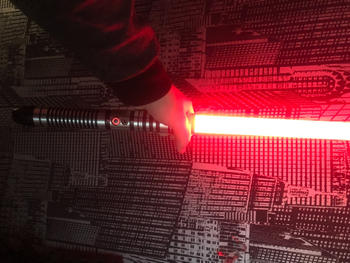 04/14/2021
Definitely worth every penny!
Very happy with my Saber, Amazing craftsmanship and a great range of different Saber sounds and colours to pick from. This will make a fine edition to my collection!
David G.

United Kingdom
05/21/2021
Satisfaction is no word!
In his price span you wont get anything better when it comes to: -durability -sound quality -light effects -effect variety 10/10 would buy again
Max K.

Germany
This section doesn't currently include any content. Add content to this section using the sidebar.