---
Customer Reviews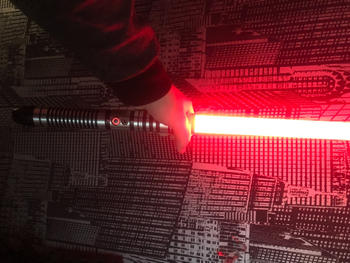 04/14/2021
Definitely worth every penny!
Very happy with my Saber, Amazing craftsmanship and a great range of different Saber sounds and colours to pick from. This will make a fine edition to my collection!
David G.

United Kingdom
10/29/2021
Artsabers lightsaber
It is amazing! I love all the features and colors! It feels amazing to hold!
H.

United States
05/21/2021
Satisfaction is no word!
In his price span you wont get anything better when it comes to: -durability -sound quality -light effects -effect variety 10/10 would buy again
Max K.

Germany
03/18/2021
Best Saber Ever!
I would highly recommend this saber to anyone who doesn't have £100's to spend. If you want a cool lightsaber with blaster deflection sound affects, colour changing abilities and even different lightsaber sounds that actually match real characters in the Star Wars universe all for under £100 then this is the saber for you!
Zack

United Kingdom
This section doesn't currently include any content. Add content to this section using the sidebar.