---
Customer Reviews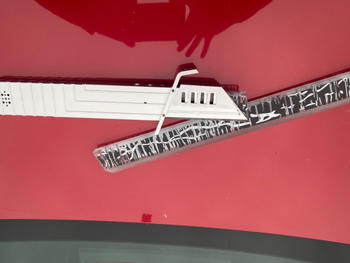 03/24/2021
Good
I honestly loved it, the hilt was heavy and that was very impressive but unfortunately the blade broke after 2 sparing rounds, It came off right near the hilt and blade came together, it was a little bendy also but I did have fun with it for however long it lasted!!)
Eliud S.

United States
03/13/2021
Happy mando
Few months late review but I can tell I'm so happy with it. Battery lasts long. It compliments my Mandalorian kit. Blade is longer than expected which is good. Very easy to assemble. Charges up pretty fast. People asked me for link so I provided. Every Mandalorian needs one. This is the way. -Takiyika
Liga R.

United Kingdom
12/27/2019
I recommend this product
The product is wonderful, excellent! I highly recommend to this store, 5 stars in everything!
This section doesn't currently include any content. Add content to this section using the sidebar.