---
Customer Reviews
01/11/2021
I recommend this product
just arrived. everything looks really great. the custom logos were done nicely. will load them now and update my review in some days.
A***r

DE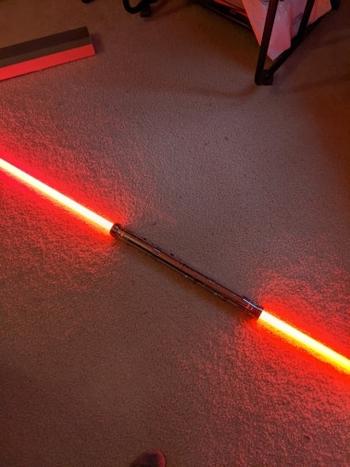 01/02/2021
I recommend this product
Excellent! Exactly as described! Came with both neo blades and feels pretty sturdy.
B***e

US
10/04/2021
Darth maul Neopixel double blades
This product is just amazing !! Im litteratly in love with it !! Thank you artsabers
Jordan B.

Canada
05/01/2021
The lightsaber doesnt work , its broken,
I want to have the same saber with working functions
Katharina G.

Germany
04/19/2021
Excellent Lightsaber. really nicely put together and the finish is excellent. For anyone buying one and wondering how to charge it, you need to unscrew the small silver button above the power on button. Underneath you will find the charging port.
P***n

GB
This section doesn't currently include any content. Add content to this section using the sidebar.